My guest today is Dave Munn who has been President and CEO of ITSMA since 2000, having led ITSMA's global expansion to become the leading B2B marketing association for technology, professional services, and telecom companies.
Prior to joining ITSMA in 1995, Dave held field marketing and sales positions with Oracle and Apple and started his career in 1984 as a market research analyst at The Ledgeway Group, now part of Gartner Group.
Below, you can read highlights from our discussion or use the links to start the video from different parts of the conversation.

2012 Trending: Significant Transformation for Marketing Groups
Click to start video at this point—Asked about what has or hasn't surprised him in marketing and sales this year, Dave talks about the significant transformations that are occurring in marketing groups ITSMA works with.
Marketing groups are facing a large number of challenges in areas like the following:
New marketing technologies
New marketing channels
Social media integration
Making sense of all the data now available
Changing global landscape and marketing to new cultures
In response to the need to address these challenges with the same budget or fewer people, marketing groups are going through many changes and adopting marketing transformation approaches.
Marketing Sales Alignment: The Benefits of a More Active Role for Marketing
Click to start video at this point—In response to a question about what he sees happening in the area of marketing and sales alignment, Dave says alignment has come a long way and continues to progress—although improvements tend to be incremental.
Positive signs include the following:
Marketing and sales have a better understanding of each other's goals and metrics.
There is greater alignment of those goals and metrics.
There are more frequent conversations about what marketing can do to help sales open doors and expand relationships, as well as how marketing can find, mine and nurture new opportunities.
Dave talks about the cost savings and efficiencies to be gained from marketing's more active role: "It's crazy for a sales rep to spend time nurturing and keeping in touch with 25, 50, 75, or 100 people when marketing can do that much more efficiently. That's something we talk about in organizations—that senior management needs to realize that a good investment in marketing can help support sales, help make sales easier, and help make it more efficient." He adds that ultimately marketing's increased role can help lower the cost of sales.
Three Distinct Roles of a Transformed Marketing Organization
Click to start video at this point—Dave discusses the recent ITSMA report—"Marketing Transformation: Are We There Yet?"—and notes how transformation has been driven by marketing budgets reaching new lows in 2009 and 2010: "Marketing, rather than just trying to do more with less, had to do something differently and had to transform."
The report is based on surveys of close to 200 marketing leaders to determine how they are transforming and what they are doing to efficiently deliver results. Participants were asked a variety of questions like these:
Have you begun transformation?
Are you in the middle of a transformation?
How are you transforming?
What are some of the things that you're doing?
Among the findings, there are three distinct roles for a transformed marketing organization:
1. Strategic Business Driver
Marketers need to be strategic and take advantage of the data they have access to. For example, they need to spot market opportunities like places where a company can expand.
2. Relationship Builder
As relationship builders or relationship expanders, marketers play the important role of nurturing opportunities. It's not just finding a lead and turning it over to sales, but rather it's continuing to have a dialog and helping nurture a lead until it's ready to be turned over to sales.
3. Effective Executor
Marketing has traditionally been known as an execution group, but marketing has to pick and choose what type of programs and campaigns are the most efficient. Dave adds, "Executives might say 'I want an event inBoston' or 'I want a mailing to take place across the globe.' That's probably not always the most efficient way to go about doing things. It's just marketing executing what someone else wants vs. marketing advising someone and saying, 'Well, what are we trying to accomplish? Who are we trying to reach. What are the best vehicles for doing this?'"
Social Media: The Rise of the Social Buyer in the Complex Sale
Click to start video at this point—Asked about social media trending among the companies ITSMA works with, Dave notes these firms—large technology, technology consulting, outsourcing, professional services and telecom companies—have been moving at different speeds: "Some at light speed and some at glacial speed in adopting social media."
Dave says social media has a very important role, and it's growing. He cites a study ITSMA does each year in which executives are asked how they choose technology and consulting solution providers. Questions address the types of marketing and sales activities that influence their decision making and how they learn about providers.
The latest version of this research was conducted with close to 500 executives late last year, and results include these findings:
90% used social media at some point during their information gathering, evaluation and selection process.
Out of that group, about 70% to 75% said social media was useful or very useful.
The social buyer is real and tends to be younger.
But there are people at every age group, male and female, on different continents that are using social media in their information gathering and their decision making process.
Dave adds, "You still have to balance marketing to the social buyer and to the traditional buyer. There are still traditional buyers out there that do prefer to be marketed to and sold to in traditional ways. It's important to balance the two."
New Buyers & the Need for More Relevant, Specific & Targeted Communications
Click to start video at this point—In a discussion on the topic of new buyers progressing through 70% of the sales process prior to engaging with a sales rep, Dave says their research shows similar findings. He notes that they approach this with a slightly different question: What percentage of the time do you find potential providers vs. what percentage of the time do they find you with a potential solution to a problem you have?
Dave notes they have been tracking this area for ten years, and they find "about two-thirds of the time, companies find potential providers and contact them vs. being contacted directly with a solution."
This means direct marketing and direct sales need to be more relevant, more specific, and more targeted to the people they are trying to contact. Marketing and sales messages are competing with web searches, word-of-mouth, social media, and consultant and analyst recommendations. But in some cases, Dave adds, buyers are trying to find different approaches and a broader list of potential providers. This speaks to the critical need for relevant and highly-targeted messages.
In response to a recent report that 85% of purchases are not budgeted at the beginning of a year—and that many do not have specific purchase timeframes—Dave talks about the importance of proactively reaching out to prospects to connect early: "Executives…whether it's a traditional buyer or then new social buyer…they want ideas, they want fresh perspectives, they want new models, new frameworks, and new ways of doing things. They do want access to research examples, and that's why those companies that are effective through marketing and sales reaching out to their clients and prospects with relevant ideas and approaches are those that are giving themselves opportunities to get in on some of those projects that may not be budgeted for today, but will be in the future."
The New Skills Crisis: Why Your Next Marketers Won't Come from Marketing
Click to start video at this point—Pointing to a recent ITSMA report, "The New Skills Crisis in Marketing: Why Your Next Marketers Won't Come from Marketing," Dave says marketing organizations engaging in the transformative process are hiring new types of professionals:
Marketing Technologists
Dave notes marketing technologists "manage and implement different marketing technologies from marketing automation software to some of the new monitoring of social media communities. People are investing in data analytics skills, and they are bringing people from outside organizations—whether it's from product companies or directly from consulting companies."
Journalists
Citing their research that shows close to 90% of respondents say thought leadership is important or very important as part of the selection process, Dave says companies are addressing this by hiring journalists who "know how to tell a story—a fact-based story, of course." The significant shift is that it is no longer just marketing writers writing marketing copy.
Social Media Resources
Dave says they are also seeing companies investing in professionals with social media skills—specifically, community managers who manage customer communities and customer forums that can be both online and offline.
Vertical Marketing Resources
Dave adds, "We also see people bringing in vertical marketing expertise and account-based marketing expertise. Account-based marketing is something we spend a lot of time on, and this past year this area was one of the top five or six marketing priorities of companies that we surveyed—programs that target individual accounts."
You can connect with Dave and learn more about ITSMA via the following resources: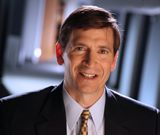 Dave's Email Address: dmunn at itsma dot com
ITSMA Website: www.itsma.com
ITSMA Conference: Marketing's New Value Proposition, October 30 – 31, 2012
ITSMA on Twitter: @ITSMA_B2B

The next PowerViews will be with Carlos Hidalgo of The Annuitas Group. Stay Tuned.

By Dan McDade
Topics: B2B Marketing, Marketing & Sales Alignment, Marketing Strategy, B2B Sales, Inbound Marketing, PowerViews, Social Media, Outbound Marketing