I'm pleased to have as my guest today Tony Jaros, SVP of Research at SiriusDecisions. Tony is a sales and marketing thought leader with nearly 20 years of experience. He has led the research function at SiriusDecisions for more than 10 years, overseeing the creation of content including demand creation, product marketing, marketing communications, general strategy, sales training, hiring and client service.
Below, you can read highlights from our discussion or use the links to start the video from different parts of the conversation.

B2B Companies Outside High Tech Have Longer Way to Go to Reach Alignment
Click to start video at this point—Asked about was has or hasn't happened in 2012 in sales and marketing that is surprising, Tony notes both positive and lagging developments. He comments that it's surprising to see that many companies outside high tech—in financial services and medical device manufacturing, for example—typically have a much longer way to go when it comes to the alignment of sales and marketing.
He adds, "I think it also continues to be a surprise to me to see organizations buy a number of technologies in the space and not use them to their fullest. That's often disappointing and due to a lack of process within those organizations that underpin those technology purchases."
New Demand Waterfall: Evolutionary Changes that Operationalize Experiences
Click to start video at this point—Discussing the SiriusDecisions demand waterfall that was significantly updated at the 2012 Summit, Tony notes that feedback has been largely positive. Many sales and marketing leaders have said the changes were not as scary as anticipated, and Tony says the changes were architected as evolutionary—rather than hard turns away from the earlier model.
He adds that the changes were based on "hundreds and hundreds of organizations that have tried to take the waterfall concept and make it a reality—either the good things that they've seen or the struggles that they've seen. And what we've tried to do is operationalize that. So in many cases, the changes that we've made should be really not that great of a surprise to anybody who has lived and breathed the waterfall."
In response to a question about how the demand waterfall relates to new technologies, Tony talks about mobile marketing and a very recent SiriusDecisons piece on it. He notes, "Right now, of the companies that we surveyed, nearly four in ten have not woven mobile marketing into any of their marketing activities which is shocking. It's almost like we put our heads in the sand when you think about the way we behave as business people vs. mobile in our personal lives. And we think that's not going to carry over and be the case in business-to-business? That's foolish, and what it means is most B2B organizations are far behind the curve when it comes to something like mobile marketing. And we really think that's something that—not only are they going to have to adapt to—but they're going to struggle with over the next several years."
Establishing Presence at the Earliest Stages of Buying
Click to start video at this point—In commenting on the balance between outbound marketing and inbound marketing and noting that 70% of leads will be inbound-originated by 2015, Tony says that B2B sales and marketing leaders need to accept the reality that "many of your buyers and your customers are looking at and collecting information about you long before they're ever going to engage with you."
He adds that the number of sources of information is only going to continue to proliferate: "What that means is that if you're not in those places that your buyers congregate and collect information and not able either to influence the information that's given or provide credible information of your own, you miss at the very earliest stages of buying your opportunity to be able to influence buyers. And that's a huge mistake, because what it means fundamentally is that you're going to come late to the party."
Sales and Marketing Roles in Approaching Different Target Tiers
Click to start video at this point—In response to a question about how the demand waterfall addresses different target tiers like enterprise and named accounts, Tony comments, "What's the role of marketing going to be vis-à-vis a global account vs. a territory account vs. an SMB account, and for your channel? As you go down market and into more of a volume play, marketing has the opportunity to source greater percentages of the pipeline. It should be looking at what we call the 'create' job as a core role that they're going to play vis-à-vis the performance of the waterfall."
He contrasts this with going to the very top of that pyramid into global accounts where there may be a limited number or group of salespeople focused on maybe one or two or three accounts. He adds, "That becomes much more of an account-based marketing plan where maybe the creation of leads may not be the alpha metric by which marketing is judged. I think that with demand creation technology and marketing automation, everybody has been swept up by that and said, 'You know what, the major way that I can as a marketer create value for the enterprise is by sourcing a lead.'"
But he adds, "The math doesn't work. Sales is still going to source a lot more demand than marketing is—even with marketing automation and the fact that, in certain tiers of your selling strata, there's never going to be a lot in play there. Marketing and sales need to adapt the relationship that they have with one another based upon, frankly, the way the sales force and the market segmentation is set up."
Service Level Agreements: Looking Nice on Paper vs. Having Teeth
Click to start video at this point—In commenting on marketing and sales alignment and the importance of a senior executive taking control to move it forward, Tony notes, "I fundamentally think, and we see this all the time, if there is not an appetite for this at the upper reaches of a company, it really is limited in terms of the impact that it can make."
He notes the importance of service level agreements, but immediately adds that SLAs have to have mutual buy-in and teeth: "Take service level agreements and demand creation between sales and marketing. We're seeing these much more commonly being set. But if the marketing leader won't commit to provisioning what the service level agreement says in terms of lead quality or doesn't know how to do that, then the sales leader will not hold his or her first line managers and reps' feet to the fire to accept and disposition leads. Then you're going to have a service level agreement that looks really nice on paper but it has no teeth."
He adds, "And so the question I always ask when we work with clients is, 'Are you really going to put the teeth in this, and do you really understand what it's going to take to be able to drive this type of alignment?' And the biggest thing that it takes in many cases is consistency. Now is that going to be something, for instance, we have a workshop, we walk out of the room, and then we forget about it seven days later? Or when you start to see that service level agreement three months later being violated regularly, are you going to measure and manage to that and make sure that doesn't start to slip away?"
2012 Recommendations: Accelerating Small Discrete Target Prospect Groups
Click to start video at this point—In discussing recommendations he would make to marketing and sales leaders for the balance of 2012, Tony sets the parameters for his comments by focusing on companies with complex sales cycles: "So when you think about demand creation and lead creation, it's too late for you right now unfortunately. You've got a nine- or a twelve-month sales cycle, and what marketing is going to do for you up at the top of the waterfall is simply not going to impact the business in any major way to the end of the calendar year."
He notes that it is important to get beyond a limited view of marketing's role: "A problem that we've seen in many organizations goes back to what I've mentioned before. If you get fixated on the only way that marketing is going to bring value to the business is in the creation or provisioning of leads, that's a loss for sales and it's a loss for marketing. It's a loss for sales because in many cases that job can't impact your business in this particular year. On the marketing side, the math doesn't work for you."
He recommends that companies look at jobs like sales enablement as "how you are going to better enable the sales force to be able to take good leads and to get them to opportunity and to close."
He also recommends an acceleration strategy as "formal initiatives between marketing and sales to target smaller groups of deals that are currently in process that share commonalities: common deal size; common vertical: common products, solutions or services that are currently being looked at by the prospect; and common stage that those deals are stalled in."
Marketing and sales leaders should "be very, very prescriptive with your activities and try to do things to be able to move those deals that have a hope to be able to impact your top line and your bottom line in the next one to two quarters."
You can connect with Tony and learn more about his work at SiriusDecisions via the following resources: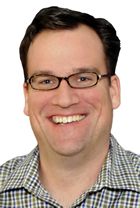 Tony's Email Address: tony dot jaros at siriusdecisions dot com
SiriusDecisions: www.siriusdecisions.com
The next PowerViews will be with Dave Brock of Partners in EXCELLENCE. Stay Tuned.
By Dan McDade

Topics: Lead Generation, B2B Marketing, Marketing Strategy, B2B Sales, Inbound Marketing, PowerViews, Outbound Marketing