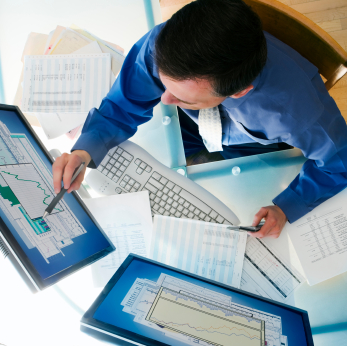 In a recent article on Revenue Performance Management in Marketing Automation Software Guide, Lauren Carlson does a nice job of providing a context for the RPM discussion by differentiating it from marketing automation, reviewing the factors motivating its advancement, and raising good questions.
The core idea of RPM naturally brings to mind other approaches like CRM and ERP, both bringing strategies, applications, and integration together into unified wholes. CRM unites areas like sales force automation, lead management, customer service, and analytics. ERP unifies and extends materials requirements planning, computer-integrated manufacturing, and distribution.
RPM is being positioned in a similar way: a strategy, an application, analytics, and integration that bring together demand generation, marketing automation, lead nurturing, and lead management to measure, manage, and drive top line revenue growth.
Comments on the article cover a broad spectrum with responses including the following:
RPM has the potential to be transformative as noted in an Eloqua comment that an analysis of customers applying an RPM strategy are seeing growth rates above marketing automation-only customers, as well as above S&P 500 companies.
In a market driven by the shift of power to the buyer, RPM doesn't help buyers buy or drive additional value for them. (This made me wonder about a potential buyer-side solution: CHPM or Customer Happiness Performance Management.)
RPM can deliver much needed marketing measurement and accountability that are missing in marketing automation.
RPM is a move to create a new branding category in an attempt to differentiate solution providers from other marketing automation companies and elevate offerings to gain C-level attention.
I encourage you to take a look at the article and weigh in on RPM.
By Dan McDade