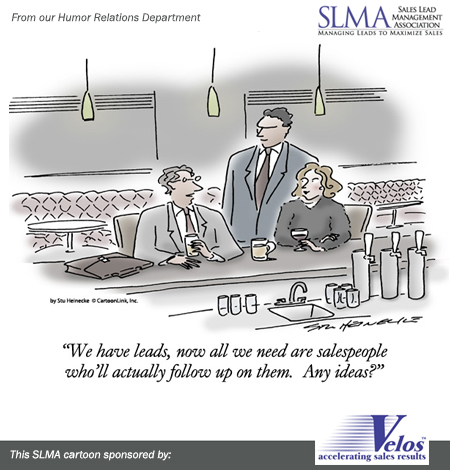 I think I have heard all the excuses for not following up on sales leads.
The business philosopher, Jim Rohn said, "If you really want to do something, you'll find a way. If you don't, you'll find an excuse."
Salespeople are loaded with excuses when they don't want to do something, but then again so are the rest of us. Salespeople have said to me that they will follow-up on sales leads:
If there is a phone number
A time-frame to buy
If the person has the right title (or any title)
If the person has money
If the person is qualified to buy
If it is on a product I have a quota on
If the person has an email
If the lead isn't too far away
If I know their company
if there is a PO attached
Sounds like a long list of almost impossible demands, but it isn't really.
You can ask for a phone number or find it most of the time.
You can ask qualification questions and get answers about 65% of the time, and call the rest.

Time

Title

Budget

Get an email address

You can do lead gen on products that salespeople carry quotas on.

You can generate leads in a specific geographic area the majority of the time.

Nothing you can do about the PO issue.
In other words, you try to take away the excuses and then demand 100% follow-up. You can give salespeople qualified leads the majority of the time, and then you are left with the question of what to do with the unqualified leads. In most instances, you can have someone call the unqualified to get them qualified; usually a telemarketing service.
If you have a marketing automation program it will hammer away and help to segment the 75% who say they want to buy, from the 25% who are competitors, students and prisoners. HubSpot makes a big deal about doing this up-front.
I have done this when I was a marketing communications manager, a VP of marketing, a VP of sales, and an interim manager for all of the above titles. Victor Hugo said, "People do not lack strength, they lack will." It can be done if the manager has the will. A marketing manager has to keep trying to deliver qualified leads; there is no other choice.
Johann Wolfgang von Goethe said, "Knowing is not enough; we must apply. Willing is not enough; we must do."
I think marketing managers know how to create qualified leads, but they don't always apply their knowledge. They are willing, but don't do it consistently. As a speaker I once said, "The person to your left and the person to your right, doesn't know how or doesn't want to create qualified leads."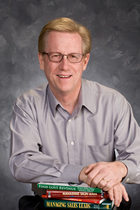 James Obermayer, Executive Director and CEO of the Sales Lead Management Association and President of Sales Leakage Consulting is a regular guest blogger with ViewPoint.
Topics: Sales Process, B2B Sales, Guest Blogs