Today's PowerViews guest is Christopher Hosford. Christopher is an award-winning business writer and editor based in New York City. He is East Coast Bureau Chief for BtoB Magazine. He is former editor-in-chief of Sales & Marketing Management magazine, and has written for Architectural Record, Inc. Magazine, Multi-Housing News and Hospitality Design. Christopher has served as editor-in-chief or senior editor with Meeting News, Corporate & Incentive Travel, and Life Extension. He is co-author (with Dr. Jorge Picaza) of "AIDS: The Hidden Killer," one of the first book-length examinations of the AIDS crisis worldwide.
Below, you can read highlights from our discussion or use the links to start the video from different parts of the conversation.
Social Media's Maturing: In-House Resources & Social Advertising
Click to start video at this point—Christopher notes the importance of the maturing of social media marketing in the last year by saying, "It's no longer a hobby. Companies are hiring social media people through their existing marketing budgets or recruiting social mavens in-house." He says the latter is not always easy because it's tough to convince other people inside the company to do something other than their normal job. But they're finding colleagues super enthused and thankful for the added opportunity to talk about their company and about their products.
Additionally, this maturing is being advanced by the acceleration of social advertising. Christopher mentions Twitter's recent launch of its self-serve ad platform similar to Google AdWords: marketers can go in with their credit cards and place ads. He also notes Facebook has just revamped totally its advertising line up with their new Reach Generator. He adds, "I think more and more marketers are going to be looking, not only at earned media and owned media, but also paid media gains from Facebook, Twitter and the rest."
Convergence: Technology, CRM & Social Media
Click to start video at this point—In response to a question about the accelerating integration of database technology, sales force automation, marketing automation and social media, Christopher notes what has been a mantra for years now appears to be reaching a critical mass.
He comments, "Salesforce.com is a good example. They're doing what a lot of the marketing automation platforms have been doing. That is, continuing to add features: social features, lead generation features and analytics. It's becoming a marketing automation platform, if it hasn't already." He adds that it is also extending social functionality with the acquisition of Rypple (human resources management) and the release of Chatter.
On the marketing side, companies like Eloqua, Marketo, Pardot, Silverpop and HubSpot are adding features that are nudging them closer to the sales side. All of this is occurring in the context of the "grand effort toward revenue production. We saw that last year, and it's bound to accelerate as marketers now have benchmarks. Often their own salaries and their bonuses are tied to revenue and increases in pipeline channel."
Christopher notes that it all bodes well for a closer alignment between sales and marketing, although there are still personalities involved: "I think marketing would like very much to be more aligned with sales, and perhaps sales is less inclined to. There are a lot of strong personalities on the sales side, and, generally, I've seen it work best when sales is in trouble—when you've got a VP of sales saying, 'Help me. What can I do? How can I improve the situation?' Then the two sides come together pretty quickly."
The Mobile Tsunami & Cisco's Purchase of 15,000 Tablets
Click to start video at this point—Commenting on the rise of mobile marketing, Christopher says, "That's a tsunami that cannot be understated. The adoption of mobile devices far outstrips the adoption of broadband, the rise of the Internet, and the purchase of PCs 30 years ago. It's just accelerating far and away faster than any of those other things. My advice—as people are advising me—is if you're spending for mobile now, spend more. It's only going to increase in its relevance."
Christopher is seeing a lot of companies placing a lot of tablets in the hands of their sales people: "Cisco Systems is an example. Last year, they bought 15,000 iPads, one-third of their entire workforce. And they're putting these primarily in the hands of salespeople. It's a dramatic way to show the image of their CEO actually talking about and explaining products. And you can show demos. It's a very impressive tool."
Finally: Integrating & Leveraging Big Data Via Marketing Automation
Click to start video at this point—Christopher notes that it's been a challenge for marketing to successfully integrate and leverage databases: "I think what marketers have tended to do is avoid them like the plague because they don't have the hardware or the software to parse them and gain any insight out these large data sets, and perhaps it's been one of the reasons why we've seen such a siloed situation."
The mantra, "we've got to merge these databases together," is finally being addressed through marketing automation platforms. These solutions can take "these giant data sets and actually slice and dice them and get real marketing insights. And that goes for unstructured data, too. There's a ton of stuff coming in via social media that no one could possibly have parsed—the sentiment analysis, likes, dislikes, sharing. Now for the first time, that's becoming possible. So I think 2012 will see large movement in the direction of both mobile and the analysis of big data."
Inbound Marketing: Search Spending Up—Mobile Search Even More So
Click to start video at this point—Christopher notes that inbound marketing is the current rage and shares a recent BtoB Magazine study that reveals 74% of marketers plan to increase their online marketing efforts this year.
Commenting on the continuing importance of search marketing, Christopher says, "Search is still huge and will remain so. Adobe has just released today in fact an analysis showing search spend was up 16% last year and will continue to rise. They also said that mobile search spend is rising hugely. And by the way, the engagement and click through rates are greater in mobile, too."
Outbound Marketing Is Not Going Away
Click to start video at this point—Christopher references studies that show direct mail is increasing in popularity, and he comments this may be because the email inbox is so crowded today. He says marketers are finding that the uniqueness of a three-dimensional piece—especially when sent with a compelling offer to the C-suite—can be very compelling. He expands on this by noting, "I would say clearly direct mail does not command the budget it used to. But it's maturing, if you could say that about a marketing channel that's 300 years old. It's maturing into something different: a refined, upscale and a highly targeted channel."
Even though budgets are shifting, he notes, outbound marketing is not going away: "I think people realize you just need to be out there and press the flesh and say 'hello' to people—in a subtle way, but with those offers that all characterize direct marketing and outbound marketing."
Marketing & Sales Alignment Via Shared Lead Definition
Click to start video at this point—Christopher talks about the importance of marketing and sales agreeing on the definition of a lead. He references SiriusDecisions' demand waterfall and its methodology to define Marketing Qualified Leads, Sales Accepted Leads and Sales Qualified Leads. He adds that using firm definitions like this supports lead acceptance: "I've seen many examples of a Sales Qualified Lead sitting in a CRM system and just getting cold. A couple of efforts, and then it just goes by the boards. A true acceptance of those leads can really bring them on board."
He also is interested in hearing about SiriusDecisions' revamping of the demand waterfall—for the first time in about six years—at the 2012 Summit in Phoenix this month: "This is quite a venerable methodology, and a lot of BtoB companies have adopted it. It's going to be interesting to see what they do with this venerable tool to advance it."
Marketers: Learn, Get Involved & Blog
Click to start video at this point—Asked about advice for marketers, Christopher encourages learning and participation: "I would advise marketers to get involved more—to blog more, to attend conferences, and to write columns for BtoB Magazine."
He says blogging is important because putting ideas down on paper forces clarification and deeper understanding of our topics. Another great benefit: "You get feedback from your colleagues. Just on the BtoB blog feature that we have on our website in which marketers blog, the comments really pile up. Marketers tell us they just love this feedback. It gives them a whole other perspective on what they're doing which is the great value of events and conferences."
He concludes by adding, "Stay involved, stay plugged in. Marketing is changing so fast. It's like quicksand under many peoples' feet. It's difficult to stay abreast, it's difficult to convince the C-suite why things have to change. Learn, stay involved, be patient, and it'll happen for you."
You can connect with Christopher and learn more about his work at BtoB Magazine by visiting the following resources: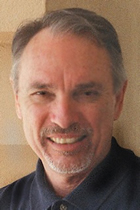 Christopher on Twitter: @cfhosford
BtoB Magazine Website: www.btobonline.com
The next PowerViews will be with Andrew Gaffney of DemandGen Report. Stay Tuned.

By Dan McDade
Topics: B2B Marketing, Marketing Strategy, B2B Sales, Inbound Marketing, PowerViews, Social Media, Outbound Marketing