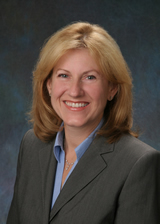 In the first article on marketing analytics, I discussed the best-practice processes involved in the review, assessment and continuous enhancement of sales lead generation programs to achieve improved results.
Following are two examples of sales lead generation programs on which we combined our marketing analytics expertise with underlying technology.
Example 1: A shift in scoring criteria drives higher results
When we began working with a client in the security penetration-testing solutions space, the client had been scoring prospects based on company size, industry type and level of seniority.
Scores of X+ went to sales, and scores of <X came to PointClear for lead qualification and lead nurturing. With a goal of creating meaningful market segmentation to assure that marketing and sales efforts were directed towards the highest performing targets, we began by testing the client's variables, plus others, and measuring the performance of each.
Using marketing analytics expertise and processes, we learned quickly that there was one variable that was more important than any other: job title. Specifically, it was proven that if a prospect's title included the word, "security," then it was a high-value target. As a result of this finding, the client changed its lead qualification scoring method and description of what a good prospect looked like.
After application of marketing analytics and market segmentation processes, results of the program include the following:
Identification of a title type increased performance by a ratio of 3:1.
22% of more than 20,000 raw leads converted to qualified leads.
10% of qualified leads converted to sales opportunities.
$23.4 million in new business was added to the pipeline.
$2.2 million closed as a result of lead qualification efforts.
Example 2: A new predictive targeting model
This client's B2B technology offerings included a solution engineered for one specific CRM application, and we were engaged to conduct sales lead generation on companies who had that CRM installed.
The client provided us with a purchased list comprised of target companies, and data points included the presence of the required CRM, the number of seats, as well as each company's revenue, employee count and SIC code. We quickly found that the provided data on the CRM in use was incorrect.
We went back to the list with a market segmentation approach, compared the rich supporting data points on firmographics (revenue, employee count and SIC code) to results to date, and conducted an in-depth analysis to build a predictive targeting model that identified prospect companies more likely to have the required CRM and be more likely to purchase our client's solution. We were also able to increase efficiencies by removing companies less likely to have the required CRM application.
Our analysis, market segmentation, and predictive targeting model increased the overall qualified lead rate from 3.8% to 6.0%, an improvement of 158%.
In the third and final installment of this series, I'll share with you seven findings realized from a review and assessment of our overall sales lead generation contact strategies.
Topics: Lead Generation, B2B Marketing, Marketing Strategy, B2B Sales