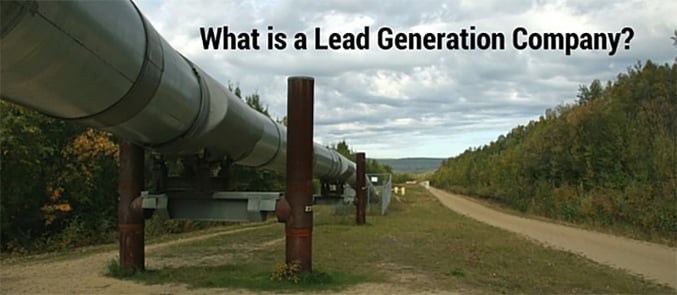 You probably receive countless calls or emails from lead generation companies promising you a full pipeline of qualified leads. Perhaps you've tried out one or two only to be disappointed with the results. Today's competitive business environment demands quality B2B leads to drive sales. So, how do you effectively generate leads? Can a lead generation company actually deliver the Holy Grail that every business is seeking—the right amount of qualified leads to keep your sales pipeline moving? Yes. Let's first examine what a lead generation company can do and then explain what a lead generation company is NOT.
What a Lead Generation Company Can Do
Get Sales and Marketing Teams to Agree
No it's not impossible (although it often seems that way). One of the key factors that influence the outcome of a lead generation campaign is the definition of what qualifies as a lead. If Marketing thinks a qualified lead is a C­level executive, while Sales believes it to be an IT manager, disagreement and disappointment awaits.
The most successful lead generation companies work with both Sales and Marketing teams to understand and clearly define exactly what they are looking for in a qualified lead. Once a definition is agreed upon and every team member is on board, our real work of qualifying leads begins.
Leave No Stone Unturned — Expansive Market Coverage
Since qualifying leads is a process, many people take the easy route and move on to the next contact. A lead generation company, however, takes the time and effort to qualify each of your contacts, despite unavoidable numbers of missed calls, voicemails, unopened emails, or other missed communication methods. When prospects in your target market are left untouched, they will eventually go to one of your competitors. PointClear ensures that every prospect that meets your established definition of a qualified lead is sales-ready.
Real Market Intelligence from Real Conversations
We approach every prospect not to merely rattle off a few questions, but to engage them in a real conversation. High quality lead generation companies and their teams are trained to uncover market intelligence such as industry challenges, goals, priorities, industry trends, the competitive landscape, and more. Your sales team will be armed with insightful knowledge when they reach out to your qualified leads.
Lead Nurturing
In most B2B industries, people need to understand that not every contact is ready to purchase right away. This is why lead generation companies take the time to build and nurture relationships with all leads. As they display certain characteristics in the buying process, a trained Business Development Associate will be able to pinpoint where they are in the buying process. When that lead is ready to purchase, they will have your solution in mind because you helped educate them.
Lead nurturing is one of the best perks of working with a lead generation company for two sales-related reasons:
Sales can begin to trust the leads and their quality from marketing

Sales can focus on closing the deal instead of focusing on the lead quality
What a Lead Generation Company is NOT
In this article, the term "lead generation company" is used loosely, and it should be noted that there are many lesser-quality lead generation companies out there that taint the entire industry. Here are a few things a (good) lead generation company is NOT:
Quantity Over Quality
The belief that more leads equals more closed opportunities is outdated. Your sales teams need fewer leads, not more. We only hand over leads that are 100% qualified, based on the definition of a qualified lead established by working with your sales and marketing teams. This means all prospects turned over to your sales teams have gone through our processes, lead qualification and lead nurturing. Lead generation companies that do not follow this standard will not be nearly as effective as those that do.
Inexperienced Call Team
If the team charged with contacting, qualifying and nurturing leads has close to zero sales experience and has all the people­skills of a paper bag, then you can bet your lead generation campaign will be dismal. At a high quality lead generation company, all call team members have an education in sales and marketing, and have experienced various sales methodologies.
Don't be fooled by the lead generation companies that promise results and under deliver. A lead generation company doesn't just provide a set number of leads for their clients. Rather, they generate actual business opportunities that sales can close. Make sure you understand the difference.
To read the Case Study about how PointClear helped a software company get $2.2 million in closed deals from lead development efforts, click here.
Topics: Lead Generation