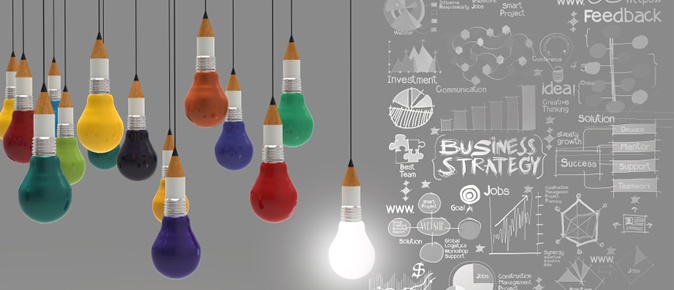 In the first 2 parts of this series we discussed the role of executives and best practices for planning and preparation when outsourcing your lead generation program. Now as we wrap up, we'll address appropriate expectations for a program and two essential components for ongoing success: a shared lead definition and accountability between marketing and sales.
Part III: Expectations for ongoing success: marketing and sales accountability
The Right Expectations
Expect a high volume of unqualified dispositions* at the start of your program. In the first two weeks of the program you will see disproportionately more unqualified dispositions than qualified dispositions or leads. (In fact, you may not even see any leads in this time period.) Unqualified dispositions are naturally the easiest to uncover and will therefore "rise to the surface" quickly, while highly qualified sales-ready leads take time to be developed. It's important to be aware of this ahead of time so it doesn't come as a shock and cause you to doubt the program before it's barely taken off.
Expect two qualified, sales-ready leads per FTE per week. It may be slightly more or a little less depending on the nature of the program, but from our experience and IP, two highly qualified leads per week is a consistent number. If a company promises more, chances are the quality of those so-called leads will fall short of what you're looking for.
The best example of this is an appointment setting company that charges by the appointment. They might charge $650 - $850 per appointment, while we might charge $1250 for a highly qualified sales opportunity that sales will trust. Guess what? The appointment is NOT a highly qualified sales-ready lead. The vendors will tell you that themselves. So decide in advance if you are looking for quality over quantity, and if you are willing to wait for leads to be developed that are worth your sales team's time.
In reality, you cannot accelerate the sales process (or even the buying process). You effectively accelerate revenue by identifying better opportunities and by working them early in the cycle rather than responding to RFP's won by a more agile competitor.
Don't expect your sales force's close rate to be 50%. Your sales reps' close rate might be 50% of what they thought would close (meaning that you have no visibility into the real won, lost and no-decision outcomes). But it is NOT 50% of the sales-qualified leads they work. The close rate is more likely to be 6 – 30%. According to SiriusDecisions, average companies close about 20% of sales-qualified leads and best in class companies close about 30%.
Marketing and Sales Accountability
In order to maximize the success of your program, marketing and sales must first establish a shared lead definition. To circle back to Part I, here's where executive involvement plays a key role. Hold both sales and marketing accountable by establishing a review process to evaluate leads that sales, either proactively or passively, doesn't follow up on. Did the lead meet the agreed upon criteria? Or did sales drop the ball, claiming, "I called twice, but they never called back so they must not have been interested"?
Closing Thoughts
As we close out this series, let's recap. If you want to get the most out of your outsourced lead generation program you must: 1) have executive sponsorship and reinforcement; 2) participate fully in planning and training; and 3) have appropriate expectations and accountability. On the flip side, failure to implement these practices accounts for approximately 80% or more of the reasons why programs fail. So, why not take my old boss's advice and dig the type of hole that will allow your program to flourish? Start by putting the heavy work in on the front end and in no time you'll find yourself reaping the rewards of your labor.

*Disposition - noun: the classification of a prospect account as determined after a cycle of lead qualification activity; verb: to classify prospect accounts using a cycle of lead qualification activity. Standard PointClear disposition categories include: Lead, Pipeline, Nurture, Disqualified, No Response, Bad.


Topics: Lead Generation