Jim Dickie is the Managing Partner with CSO Insights; a research firm that specializes in benchmarking how companies are leveraging people, process, and technology to optimize the way they market to, sell to, and service customers.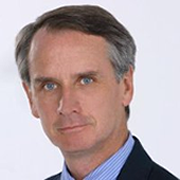 CSO Insights recently completed our 7th annual Lead Management Optimization study, gathering data on over 65 metrics from over 600 companies. Topping the list of priorities for the next 12 months for marketing is increasing new customer acquisition. This shows an alignment with sales, who also rated acquiring new clients as their second most important goal for the year; following increasing revenues in general. So we know what lead generation teams want to do, how well are they positioned to execute?
One trend that the study surfaced was that 70% of the firms surveyed reported that they have increased their total marketing budgets for this year. Although it is worth noting that for 56% of those marketing organizations, the increase as in the 1% to 10% range. But while total marketing dollars may be trending up, the percentage of those funds allocated to lead generation was down slightly compared to a year ago. So the net effect is that many companies will not have more money to spend on lead creation.
If more lead generation is not an option, then better lead generation needs to become the priority. Three areas for improvement became clear as we drilled deeper into the study findings:
Optimize Prospect Data Quality: If we are going to be making new accounts a priority, we need good information on who those prospects are. Only 9% of the firms surveyed said that the accuracy of their prospect data was >90%, while another 20% said it was in the 76% - 90% range. The study uncovered 39 Sales Intelligence solution providers, which got varying ratings for value. But we did identify over 20 firms that got solid ratings from their users, so the resources to improve prospect data quality are out there.
Formalize Lead Scoring: Only 29% of the firms surveyed have implemented a formal lead scoring process. Our view is that if you don't know exactly what you are looking for, how will you know if you found it? Implementing a lead scoring process starts with sales and marketing sitting down to agree on what a good quality lead is to begin with. We have seen that when firms do this the odds of sales following up on those leads increases.
Formalize Lead Nurturing: When leads aren't ready for prime-time yet, the main issue is often that while a prospect has interest, they have other priorities they need to deal with before they can seriously consider your offerings. Companies that have a formal process in place to incubate those leads until conditions change and the prospect does free up time to evaluate their products are seeing a much higher overall lead conversion rate than firms who don't do this.
A complete list of all of the metrics gathered as part of this study can be obtained by emailing Laura Andrus at laura.andrus@csoinsights.com.
Topics: Lead Generation, Marketing & Sales Alignment, Lead Management