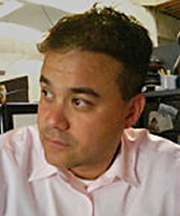 Today's guest blogger, Craig Rosenberg, is Vice President, Focus Expert Network at Focus, a company whose mission is to make business expertise available to everyone. Craig works with business and industry experts to cultivate the Focus.com network.
For the past 11 years, I have been advising organizations on how to plan and execute their b2b lead generation campaigns. B2B lead generation is complex, and there is always work to be done. There are some big reasons why lead generation campaigns fail that must be dealt with at the outset, before sweating the small stuff.
Here are my 5 reasons your lead generation campaigns may not be working:
No start-to-finish process: The best lead/demand generation programs are "always-on," systematic processes. The process map has been drawn from the top of the funnel to close with associated metrics, processes, people, and technology to support it. As a matter of fact, successful lead generation processes rarely run what we know as "campaigns." Instead they are like supply chains, with the "factory" always humming (except on holidays), churning out qualified leads for their hungry consumers: sales.
No unified lead definition: I'm borrowing the term "unified lead definition" from Brian Carroll (http://twitter.com/#!/brianjcarroll). "Unified lead" is defined as the agreement made between marketing and sales as to what will get passed to sales. Without this, you can rarely—if ever—be successful in lead generation. The unified lead definition should be demographic (company size, contact role/function) and psychographic (has a need, pain, etc.) and signed like a contract by both sides. The unified lead definition sets expectations with sales, and it helps marketing by creating processes focused on giving sales what it wants. For example, for simplistic reasons, let's say the unified lead definition is 100-plus manufacturing companies, director-of-IT-level (or higher) contact who is ready to hear more. Now that is something marketing can work with: They can create content focused on that target, filter the database to only market to that contact, set up scoring, and more.
No phone-based qualification team: One symptom I see in failing lead generation programs is simple to diagnose: When "leads" go from the Internet, tradeshows, etc., directly to sales, the programs will fail. The phone can and will make all the difference in the world. Most great lead generation programs have a tele-function that acts to qualify and subsequently introduce leads that meet your unified lead definition to sales. It works now and has for years.
No optimization: Lead generation is an ever-evolving process. If a program starts slowly, make sure there are several attempts to make changes before you give up. All great lead generation programs take work. Frankly, any lead generation program that is wildly successful out of the gate rarely keeps up its torrid pace. (The law of numbers doesn't allow for that.) I have talked to plenty of organizations that say, "We have tried everything." My response is always, "Define 'tried'."
It actually does work, you just don't know any better: There have been a number of cases where a sales or marketing leader has said, "Check out our lead generation programs and let me know what we need to do to fix this thing."
I look at both processes and numbers, and the program looks pretty good! In this case, what we have are completely unrealistic expectations. Instead, you really need benchmarks, so that everyone can feel comfortable with the reality of b2b marketing metrics. Let's agree that a good lead-to-opportunity conversion rate is 10 percent (yes, some are higher, and some are lower—but play along with me). Then out of 100 leads, 90 were deemed as unsuitable for now, and 10 were determined as fitting into the pipeline. That means we chose to work on 10; out of that, there may be one or two deals. Those numbers are very difficult for a lot of people to stomach.
That's my take—I hope it helps!
Topics: Lead Generation, B2B Marketing, Marketing & Sales Alignment