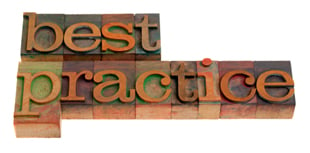 As companies generate sales leads from marketing initiatives like webinars, tradeshows, landing pages, website downloads and social media, a symptom of success is that marketing databases grow by hundreds and thousands of names.
The downside is that there is no intelligence about whether the names meet lead qualifying criteria like company size, target industry, decision maker title, business pain, budget and purchasing timeframe. There are far too many leads in the database for marketing to effectively contact and qualify the names, and sales' focus on driving revenue rightly rules out culling through lists of hand-raisers.
Before spending on a lead generation program, it is imperative that you segment your market and then test your market, offer and media so that you can identify segments most likely to be qualified sales leads.
Why? While a list of 1,000 target companies may generate a 5% lead rate, an analysis of results typically identifies market segments with higher and lower lead rates. For example, let's say there are five discrete segments of 200 companies each, and these segments have lead rates of 9%, 7%, 5%, 3% and 1% that—in total—average an overall 5% lead rate. The objective is to spend marketing dollars on the segments with the highest test lead rates.
Start by enhancing test segments with data points like SIC code, revenue, employee size and growth rate. This added data drives sample calls that validate segments as high-value and most likely to buy.
Once segmented lead rates have been established through testing, a full court press should be deployed against the segments with the highest lead rates—thereby improving results and maximizing marketing dollars. Less expensive media are used to market to segments with lower lead rates, and periodic calls can be made into low priority samples to monitor buying trends.
Properly executed, a lead development program of this nature acts quickly to identify the real qualified sales opportunities, keep sales focused on driving revenue and increase ROI on marketing investments.
For additional information on the business case and methodology for market segmentation and testing, I encourage you to download the PointClear white paper, How Relational Segmentation Techniques Help Achieve Higher Sales at Lower Cost.
The next installment in the series looks at how to balance inbound and outbound marketing initiatives.
By Dan McDade
Topics: Lead Generation, Demand Generation, Market Segmentation