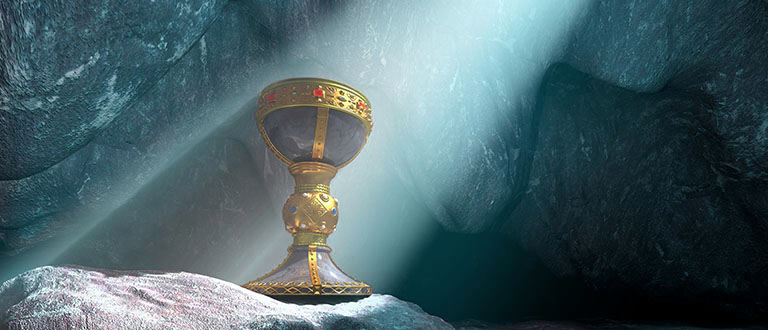 I consider SiriusDecisions to be the gold standard when it comes to best practices in B2B marketing and sales processes. So it's with great pleasure that I conclude this series on ABM with feedback from SiriusDecisions.
First, here's the question we've been asking our experts:
According to a report by SiriusDecisions, 2015 State of Account-Based Marketing (ABM), more than 60 percent of companies plan to invest in technology for ABM to better align sales and marketing over the next twelve months. Is ABM the Holy Grail for lead generation or just another black box solution destined to cost a lot of money, distract marketing and end up getting more bad leads to sales faster than ever before?
The responses I received were from Megan Heuer, Vice President & Group Director, and Matt Senatore, Research Director. (Click here for part 1, part 2, part 3, and part 4)
We'll start with Megan:
This question reminds me of that Saturday Night Live Skit from years ago: "Account-Based Marketing is neither account-based nor marketing: Discuss!"
Here's the thing: Account-Based Marketing is not really about lead generation at all. It's about helping sales find and close business in target accounts and about developing valuable customer relationships in those accounts. It's not a distraction. It's a marketing strategy dictated by the sales go-to-market model. In fact, I would argue that all the broad-based demand generation work many companies are doing is the real distraction if their sales model and growth targets focus on a defined universe of accounts. Technology is also key to making ABM work and scale, but it's also not hype or a distraction if marketers know why it's being deployed.
ABM is only a black box if by ABM you mean deploying technology and analytics without knowing why or how they're being used to reach goals. Every company can benefit from the use of analytics to make data-driven decisions about who and how to engage. That's just part of being a smart marketer today. There are great technologies that allow us to serve relevant ads, content and other online interaction opportunities to the accounts and contacts we care about. That's what it takes to be an efficient marketer today. There are technologies that help us score not just "leads" but accounts, to prioritize focus and follow up in a way that really reflects complex b-to-b buying. This is the only way to drive sales and marketing alignment today. That said, while all of these technologies are very valuable, they're not complete ABM.
Complete ABM is not a black box at all. It's built on a totally transparent and aligned relationship between marketing and sales, both of whom first need to agree on which accounts to target and how best to engage them according to where they are in their buying cycle and/or customer lifecycle. Then it's about communication—lots and lots of communication—about building account and contact insights, using those insights to build and share a plan, working the plan, and measuring the results of the plan.
In the end, ABM requires oversharing internally. This means that when ABM is done well it never disappoints and in fact becomes a long-term competitive differentiator rather than flavor-of-the-month.
Up to a point, I agree with Megan. A defined universe of targets is the ideal environment for Account-Based Marketing. But here's where we disconnect: If marketing is responsible for "helping sales find and close business … developing valuable customer relationships in those accounts. … [AND] technology is also key to making ABM work and scale," then many companies won't have the staff and training to do ABM correctly. They will buy technology and depend on the black box to spit out relationships leading to leads and to revenue. I honestly wish Megan was right, but the past ten years of marketing automation failures cause me to have some doubt about the real future of ABM. I believe that a lot of ABM technology will be sold—I just don't know if most of it will do much good. I would add, however, if you are smart enough to hire SiriusDecisions and accept and execute on their advice, you have a lot better chance of making ABM work in your company than you would without them.
Now from Matt Senatore:
First of all, it's important to note that ABM is more than just technology. ABM is a strategic approach that aligns resources against a set of defined accounts. It's also more than just lead generation. ABM is being utilized by our clients to not only help win targeted accounts but also to more successfully grow existing accounts and develop stronger post-sale relationships. ABM is "RAD" (helps with Retention, Acquisition and Development)! In a recent SiriusDecisions study, 92% of B2B organizations said ABM is "extremely" or "very" important to their marketing efforts.
With target account acquisition and development efforts, it's important to note that marketing is not solely responsible for creating demand, but in many cases it's about influencing demand as well. For example, in some very large existing accounts, sales has a great handle on the account and will look to partner with marketing to help drive the business and relationship. In this situation, marketing takes more of an enablement approach. In other situations, sales may need help breaking into new buying centers within the account and will look to marketing to help identify where and whom, for example, and then begin marketing to them to get them into the funnel.
Regardless of the goal (R/A/D), the focus must be on bringing relevance to the buyer's journey or post-sale customer lifecycle based on the goal we have for the account. Furthermore, it is essential that we link the goals we have identified for our target account to their strategic imperatives. When we do that, for example, we'll have much more success in selling them something when it is clear how it is going to help them with their initiatives. Similarly, how can we expect someone to serve as a reference or advocate if they have not properly utilized our solution and are not getting value out of it?
Now, getting to the technology piece… Of course technology can be utilized in multiple phases of an organization's ABM journey—from preparation to execution. Organizations are utilizing solutions that can help with propensity modeling to help identify likely accounts; leveraging data solutions to help build deeper account profiles; using digital advertising dollars differently—directly targeting specific accounts that are important to their growth or retention efforts; and using marketing automation platforms to engage in nurturing the different people in the account to accomplish the goal.
In a recent SiriusDecisions report (State of ABM), 61% said they were going to invest in technology and services. Of those, 53% were going to invest in account-based advertising, 43% in marketing automation, 32% in website personalization and 26% in predictive analytics moving forward (among other areas). But tactics alone don't make an ABM program, and technology in and of itself is not a panacea for the ABM marketer.
So, do I think ABM is the "Holy Grail" or a "Black Box"? I'm not a believer in absolutes—so I wouldn't classify it as either. Does it cost a lot of money? It doesn't have to. (Instead, it could be about reallocating focus and budget.) Most organizations utilize ABM to complement their broad-based lead generation efforts—they are not mutually exclusive. It does need some resource, however. Many of our clients are beginning to build centers of excellence and seeking people that have strategy and execution backgrounds, marketing and sales backgrounds, and are great leaders and communicators.
I do know ABM works—when done right. We have dozens of case studies to illustrate it. With proper strategy, focus, commitment, and execution, ABM helps home in on the right accounts to drive business results and improves the customer experience."
With the same caveats I expressed following Megan's response, I agree with Matt's take on ABM. It is about a lot more than technology. In fact, I think the technology comes a distant third to strategy and effective execution. I also like Matt's reference to marketing's influence on demand. There are simple ways for marketing to gain success (in the eyes of sales) by identifying the right contacts and adding insight and intelligence that sales can use in conversations with key prospects.
In closing, I would like to reference the SiriusDecisions Research Brief, "Demand Creation: Planning Assumptions 2015":
"Rather than responding to an inbound inquiry solely with outbound email, marketers just continue the conversations online and through integration and coordination with additional outbound tactics (e.g. direct mail, personalized tele-prospecting outreach)."
I agree! The telephone is, has been, and always will be the enabler that makes the difference—especially with ABM.
The brief goes on to say:
"As the planning season for 2015 begins, we encourage marketers to act like scientists, employing principles of observation, measurement ad experimentation to test and validate their marketing and growth strategies and achieve improved—and perhaps even breakthrough demand creation performance."
I encourage readers to take to heart what Megan and Matt have offered, and also to consider the advice to expand channels of conversation, observe, measure, experiment and push for breakthrough—not incremental—results.


Topics: Account-Based Marketing