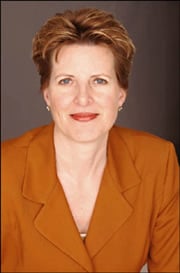 Today we're honored to have guest blogger Ruth Stevens share her thoughts on database marketing. Ruth is Founder of eMarketing Strategy, a consulting practice that assists companies build their customer acquisition and retention strategies.

Business marketers are always suspicious of the data they are getting from list and data companies, whether its prospecting lists or data elements purchased for "append," to fill in gaps. The main concern we hear about is accuracy. Is the data correct? Is that person still in that job? Will my mail be delivered? Can I reach the person via this phone number?
Another problem area is coverage. Marketers might ask, "Am I getting all the mid-sized law firms in the greater Chicago area? And within those law firms, do I have the names of all the partners I should be marketing to?"
To get some answers to questions like these, Bernice Grossman and I have undertaken a series of research studies on the quality and quantity of data available to B-to-B marketers in various industries. Over the last two years, we published reports on the data coming from compiled data vendors. Have a look at the reports here: 2009and 2010.
This year, we decided to expand the studies beyond compiled databases into the relatively new area of response databases. In case you are not familiar with this new way to buy prospecting data, let me provide some background.

When B-to-B marketers want to find new prospects, they have traditionally relied on two types of lists.

Compiled files, gathered from directories, government records and other sources. So, if you want to sell ovens to pizza shops, you'd go to a compiled data vendor like InfoGroup to get a list of pizza shop owners, compiled from the Yellow Pages.
Response files, made up of individuals who have taken some kind of action, like subscribe to a trade magazine, attend a conference, or buy a product. Continuing with the pizza shop example, you might rent a list of subscribers to Pizza Shop Management magazine.
Response files were typically sold on a list by list basis. In recent years, these response files have been assembled into large databases, giving marketers access to names based on various characteristics like title, company size, etc.

Compared to data from compiled files, response files have typically tended to be more accurate, but couldn't necessarily provide the market coverage or firmographic information needed. So most B-to-B marketers use a combination of compiled and response files in their campaigns, to take advantage of the quality and responsiveness of response files, in concert with the broad market coverage offered by compile files.

So that's the background…now on to the conclusions from our new study.

Like our studies last year on the quality of compiled data, this study on response data contains some surprises. The data reported was about as accurate as we thought it would be. But the data volume in the response databases studied was also quite a bit better than we would have expected from response files, and thus may provide better market coverage and a similar level of firmographic data.

These new response databases are looking to be a valuable prospecting resource for B-to-B marketers. Please let us know how they are working for you. And, by the way, if you have ideas for other studies you'd like to see in the arena of B-to-B database marketing, Bernice and I are all ears.
Topics: B2B Marketing, Database Marketing