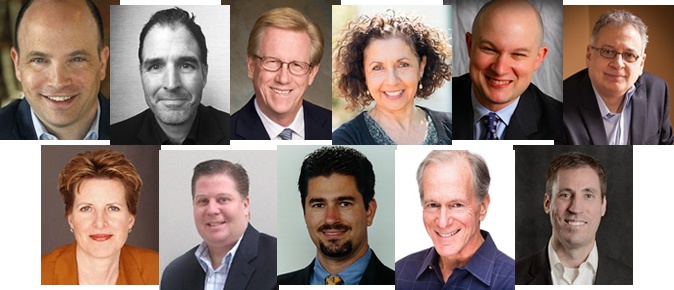 This year I've been talking a lot about Nurturing. It's a critical component in the sales and marketing process; yet, most companies aren't implementing it effectively—that is, if they are at all. I feel so strongly that nurturing needs to be a focus, I asked a panel of 11 experts to weigh in on the best lead nurturing programs (and processes) and what to expect in the coming year.
There were some terrific responses and I'll share them over the course of two blogs.
First to respond was Carlos Hidalgo, CEO and Principal at ANNUITAS. He had written a blog on this very topic and was so gracious as to allow me to pull from it. In this excerpt, Carlos discusses the importance of nurturing even though it's not being done in most companies:
While much is made of lead nurturing and the value of it, the truth is that very few organizations are nurturing their buyers and even fewer are doing it effectively. Why? Fact is that most organizations and even many consultants have viewed lead nurturing as a separate event (not part of an integrated Demand Generation Strategy) and in doing so, have made success elusive. To be clear, lead nurturing is not an isolated activity or stand-alone "campaign" as so many in the industry have described it. Rather, nurturing is a key stage in the overall progression of a holistic Demand Generation Program.
In the same blog he goes on to quote Forrester's Laura Ramos:
In earlier studies, Forrester found that at least half of B2B marketers surveyed did not have well defined L2RM processes or failed to follow the ones they did have in place for activities like lead scoring, nurturing and recycling and management. The impact? Interviewees told us that they end up spending two to three times the initial start-up costs—and 12 to 18 additional months—designing and managing transition.
Brian Carroll, Executive Director, Revenue Optimization at MECLABS shared some very compelling statistics in his response:
There are three types of lead nurturing programs that every marketer should take full advantage of:
1. The welcome email. According to MarketingSherpa research, 64% of B2C and 48% of B2B marketers send out some automated version of this. However, the welcome email should do far more than alert your prospect that he's now subscribed to some type of service. Think about what motivated the person to sign up, and then make sure the welcome email provides information that addresses that motivation.
2. Lead Reengagement. The vast majority of your leads aren't ready to buy immediately, but if they fit your customer profile they will be ready to buy eventually. Your role is to keep and cultivate their interest.
Consider a global IT leader that approached my organization. They provided us approximately 50% of their leads generated that year, about 1,500. These leads had not engaged with the organization for at least 90 days. We reviewed each one to identify what motivated them and then phoned them. The conversation was based on their last engagement, and we concluded the call by asking the prospect if the IT provider could serve as a resource.
After three months of calling, 40% wanted to continue to be in the IT company's lead nurturing program, 15% moved further along in the sales cycle and 7% converted into customers.
For an investment of less than $50,000, within three months the IT company gained $1.2 million in sales from leads that had essentially been untouched or forgotten.
3. Personal nurturing. It's good to think outside of marketing automation. Give your sales team the tools to make personal connections and intensify relationships on their own. This could include email templates they could personalize, and articles and blog posts that will do nothing but benefit the customer. Remember, you're not trying to sell prospects, you're trying to help them.
What do I see in the future? Here's a summary:
Increased personalization. Marketers will use technology and tools to further personalize nurturing emails. Simply using names in email subject lines can make an impressive difference. Consider this case study: Email Marketing: 17.36% higher average clickthrough rate in 7 personalized subject line tests.
Better segmentation. They'll be able to do more robust segmentation and leverage technology to better understand prospects' needs, interest and demographics.
Retargeting. When someone leaves their website, they'll be able to display relevant content as the prospect reviews other sites.
Increased use of video. Not everyone wants to read a long article. Video is a great option for fast, effective communication. Consider the experience of one software company: Content Marketing: Videos attract 300% more traffic and nurture leads.
Testing and optimization. Marketers will stop guessing at what is most effective and start testing, scale the results of those tests across their organizations, and see significant lifts in conversions and revenue.
Tony Zambito, who is a leading authority on buyer personas, is on target in saying we need to go where buyers want to go:
Most effective are programs mapped to a true understanding of the various situations and scenarios buyers encountered. A more tailored approach towards providing exactly what customers and buyers seek. For example, a leading analytics firm I worked with tailored their nurturing program to 4 different verticals and multiple scenarios within each vertical.
Coming down the pike will be more tailored understanding referenced above. The rigid and single view of the so called buyer's journey is becoming quickly out of date when it comes to nurturing and sales-readiness. Initial lead nurturing teams were set up in this way—to focus only on the TOF and MOF views or so called early stages of the buyer's journey—and are now becoming less effective. These teams need to be savvy enough to go where the buyer wants to go as opposed to just trying to keep them in a TOF or MOF or buyer's journey box.
Matt Heinz, President of Heinz Marketing, believes in getting back to basics:
I think the most valuable elements of lead nurturing are often the simplest. Set up alerts that give you excuses to reach out to people on a daily basis. Birthdays, job changes, news coverage, etc. Set up safety nets to let you know when you haven't connected with someone important in a certain period of time. Develop a daily discipline of connecting with people important to you—prospects, customers, influencers and partners. You can make it more complicated, but you often don't have to.
Use the phone and snail mail to differentiate yourself. Develop a call list of important people daily. Send thank you notes. It'll take just a couple minutes but it stands out, especially now.
Andy Zimmerman, CMO at Evergage, is a proponent of personalization:
The most effective programs for nurturing employ two key tactics:
1. Reacting to prospects in real time as they move through the funnel. Let's say a prospect is looking at a company's blog content and they're engaged with a particular topic, companies that effectively nurture their prospects will take this information and make related content recommendations as they continue to explore the site. Non-intrusive suggestions based on a prospect's current behaviors and expressed interests do wonders for nurturing.
2. Presenting the right call-to-action at the right time. For example, organizations see improved email sign-up rates when they ask for an email after a visitor has engaged with content on the site versus as soon as they land on the site. This could be in the form of a sliding sign-up message that appears after a visitor has scrolled through an article, which has been proven to generate higher sign-up rates than a static sign-up box at the top of the page.
Moving forward, it's all about real-time response to data—what can be captured from the prospect on the website and what information can be used "in the moment" to optimize the Web experience. The more we know about a prospect and the more we "listen" to their behavior, the better we can serve them.
One way data will be used to improve nurturing operations is to personalize customer experiences. For instance, if a visitor comes to an organization's website, and the company can determine the AdWords' campaign they used to get there, they can then optimize their site to highlight relevant content and increase the time and quality of the site visit. Similarly, if a visitor clicks through to your website from an email, data can tell the company which campaign they came from, and marketers change the site experience to reflect this source. Through data, marketers can track visitors' behavior, immediately target them with the most relevant content and calls-to-action, and move them more effectively towards conversion.
Ruth Stevens, Consultant, advises us to drop the sales-speak and stay relevant:
Nurturing programs need to be informative and educational, not sales-y. The fundamental goal of nurturing is to remain in contact, and top of mind, when the prospect is ready to buy, or at least close to it. So that means a steady stream of valuable communications designed to deepen the relationship, versus any intrusive, high-handed messaging that is likely to be unwelcome.
The best programs vary up the messaging, but using multiple channels (not only email!) and a variety of message types. Phone, postal letter, and social media add to the mix. And the message content can be everything from product information and case studies, to a breakfast event invitation at an upcoming trade show, to a peer-to-peer letter from someone in your company who has a similar kind of job or level as the prospect.
It's my fervent hope that companies will increasingly understand the importance—and the intent—of nurturing, and build programs that make sense. Too often I see marketing automation systems set up with triggered emails that are irrelevant and downright annoying to the prospect. I also see phone scripts that open with ridiculous lines like, "Did you receive our white paper?" or, "I noticed you downloaded our blah, blah, blah so I am calling to find out if you have any questions." Ugh. This is no way to engage and influence.
Great insight from our panel so far! As you can see, there's a consensus that effective lead nurturing is essential to driving revenue and overall success. Looking forward to hearing from the rest of our panel in part 2. Stay tuned!
Topics: Lead Nurturing