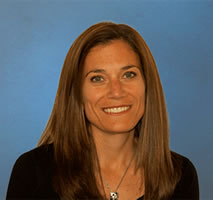 Rachel Spasser is Vice President of Marketing at Ariba; the leading provider of collaborative business commerce solutions. Rachel is a global marketing and business development executive with experience growing venture-backed, PE-backed and public companies in the Internet and technology sector.
Online lead generation has become a bit like the California Gold Rush. Those early to the game got some quick gold nuggets but by the time everyone jumped on the bandwagon there was a lot more sifting required to find the well-hidden gold.
Today, ten or so years after the onset of online lead generation in the B-to-B sector, the scientist, not the lucky prospector, is the one who will win. And, lead generation is not just about identifying individuals who are good leads right now but about engaging those who have the potential to become good leads on their timetable. So, lead generation and lead nurturing really become inseparable.
The winners are those who can put themselves in the shoes of their prospects, understand their pains or ambitions and create a compelling, interactive story using a compilation of assets and media to tell that story over the course of the marketing and sales cycle. The sales rep becomes one delivery mechanism, albeit a very important one, in telling the story. And, marketing creates a number of other vehicles—the written word, audio, video, social/community interactions, mathematical models, etc.—to round out the dialogue. Marketing automation comes into play as a way to keep track of where we are in the story and as a way for us to listen to the prospect so that we can deliver the right chapters at the right time. The most successful lead generation programs that I've seen are the ones that have created a robust table of contents for their story, realized that each prospect is going to consume the elements of it in their own unique way and enabled other advocates to supplement the company's story through social and community interactions.
At Ariba, we work really hard to engage prospects, provide access to the right assets at the right time and take their cues on appropriate next steps. Our initial touches with a prospect can be either proactive or reactive. Based on that initial touch, we determine whether an automated follow-up is appropriate or whether continued human interaction is a better course of action, using both Ariba and non-Ariba representatives.
As we move beyond the initial interaction, the collaboration between marketing and sales, specifically between field marketing, pre-sales and sales is essential for success. This triumvirate is the last mile to the prospect and we customize our interactions to be as relevant and pertinent to the prospect as possible based on the unique situation of each individual opportunity.
At the end of day the path to gold requires a good plan, a collaborative effort and a lot of passion to succeed.
Topics: Lead Generation, Prospect Development, Lead Nurturing, Inbound Marketing