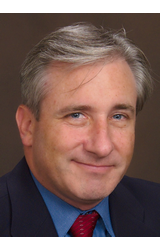 Jim Lenskold is President of Lenskold Group and author of Marketing ROI, The Path to Campaign, Customer and Corporate Profitability (McGraw Hill, 2003). Jim has published articles and presented internationally on the topics of marketing ROI, marketing strategies and business growth strategies.
Most B2B lead generation marketers are reporting performance metrics to senior executives but the portion also reporting financial contribution metrics are more likely to be outgrowing their competitors. The choice of which metrics to report either reflects the company's priorities or its' measurement limitations. The 2011 Lenskold Group / Pedowitz Group Lead Generation ROI Study has found that key metrics reported, forecasted, and used to compensate marketing differ for high growth companies as well as for those using integrated marketing automation. Here are select highlights from this study.
Marketing organizations that choose to report on financial contribution metrics such as Percent of Total Sales Contributed by Marketing, Percent of Total Revenue Contributed by Marketing and Marketing-Generated Closed Revenue benefit from insight into lead quality and how those leads convert to sales, revenue, and profits. These metrics are more prevalent among companies outgrowing their competitors as shown in the graph below.



On the other hand, companies that have measurement limitations that restrict their ability to assess and report financial metrics lack the insight necessary to effectively drive bottom-line results. These marketing organizations must rely on performance metrics such as Number of Marketing Qualified Leads, Percent of Leads Converting to Opportunities, and Number of Opportunities.
The ability to report and forecast metrics improves when full-featured marketing automation integrated with CRM or sales automation is in place. Integrated marketing automation supports better tracking of leads through closed sales and the revenue associated with that sale, enabling the use of financial contribution metrics. Marketers with integrated marketing automation were more likely to have highly effective and efficient marketing compared to those with no marketing automation. Those with integrated marketing automation are reporting financial metrics at roughly double the rate of those without marketing automation. This group was more likely to use ROI metrics to assess and improve effectiveness and also more likely to forecast the quantity of opportunities and sales.
Marketers seeking to improve marketing effectiveness and growth need to move toward revenue and profitability metrics that align to the bottom line. These metrics have greater meaning to executives outside of marketing, helping to earn more respect for marketing. Marketing strategies improve with better insight into lead conversion to opportunities, sales and revenue. With the right metrics, marketers can assess lead generation, nurturing and conversion initiatives based on lead quality instead of quantity. Many of today's digital marketing that educates and engages prospects needs measurements that reflect marketing impact on increased revenue per customer as well as increased conversion rates in order to fully capture marketing's financial contribution. Marketing increases both performance and credibility when maximizing positive ROI on marketing investments.
Topics: Lead Generation, Inbound Marketing, Marketing ROI